Hiking in Wales.
Sunday, August 1, 2010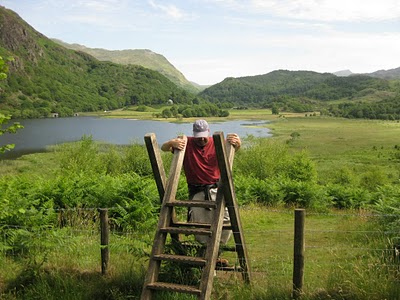 A couple of weeks ago my husband and I were hiking in Snowdonia, the central and northern part of Wales. We had only been to Wales once before horseback riding, and that was quite some years ago. We had wanted to come back ever since, but never made it. An opportunity came up and we decided to extend the stay exploring Wales and doing a spot of hiking. We stayed in a lovely B&B;
Aberconwy House
in Bewtsy Coed which was very centrally located for the areas that we wanted to explore. The B&B; had the most amazing scramble eggs with smoked salmon and fried tomatoes on the side as one of their yummy breakfast options. It was delicious :-)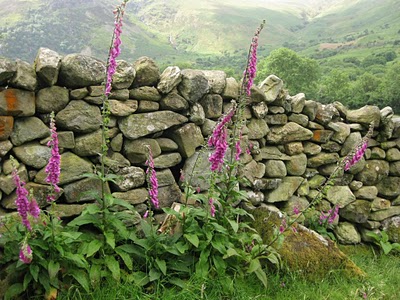 During our three night stay in Wales we covered a lot of ground, by car as well as by foot. Armed with our detailed hiking/walking books we averaged about 9 miles (12km) each day up and down the mountains. Great exercise and a nice change from our relatively flat local area here in Suffolk. There for sure is a big difference between a Suffolk mile and a Welsh mile!
Snowdonia/Wales was just as lovely as I had imagined. Fabulous nature, waterfalls, sheep everywhere, wild flowers coloring the landscape, stunning panoramic views. The stillness was stunning. The ladder stiles climbing over the beautiful typical Welsh stone walls were a lot of fun. I took at lot of wall photos as design inspiration for future works. We had a wonderful stay and we so want to go back.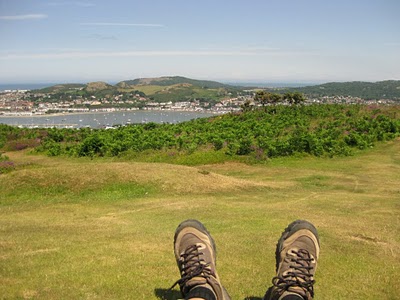 Tweet