Hiking in Yellowstone
Friday, October 1, 2010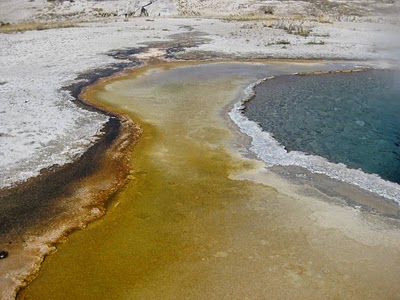 The last week in August my husband and I spend the most fantastic time hiking. The first three days we hiked on our own in The Grand Tetons. It was absolutely great. We hiked from lake to lake up and down the mountain sides totally enjoying our selves.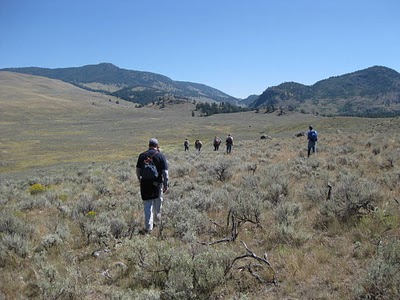 Then we drove up to Yellowstone National Park where we joined a group for 4 days of hiking with a guide. When we had started planning our vacation back in the spring, we had talked about doing our own hiking in Yellowstone, but decided against it. Neither of us were familiar with that part of the US, nature and wildlife so we decided to do it the safe way. We had a superb guide who took us of the beaten track and introduced us to stunning areas of Yellowstone. She knew where the great wildlife spotting outlooks were and except for the very elusive bears we saw lots of wildlife. Even saw wolves in spotting scopes which was very exciting. And we were taught about the safety aspect of hiking which was great, as we now would feel very comfortable returning to Yellowstone hiking on our own.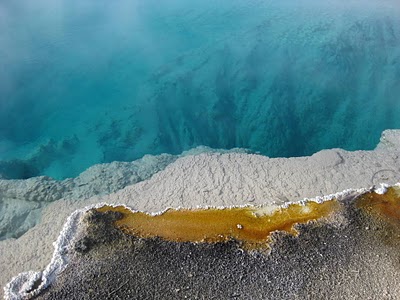 I took loads of pictures especially of the geysers, hot springs and hot pools. Very fascinating areas and so different to anything else that I've seen. The colours and textures were stunning and I'm really pleased how well the photos came out. I've printed some of the in full size for my next body of design work.