How to make: A stitched, textural picture
Wednesday, June 17, 2009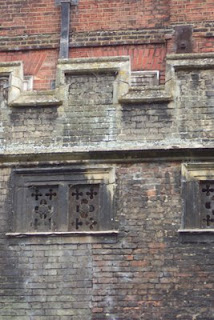 The photo I used as inspiration for my stitched piece.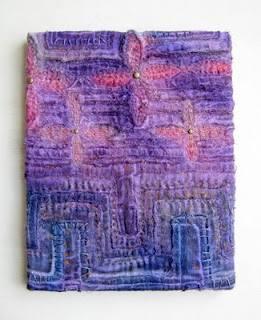 I made this picture a while back and I thought I'd like to share how I did it. It is such a lovely technique, if you like me, like texture and few frayed bits. All together a bit rustic I guess :-)
Choose your design source. It can be a photo you've taken or pulled from a magazine, your own design work, what ever appeals to you. Make a (rough)sketch with emphasis on the flow of lines in your design source. Then determine if you want to add a some pattern as a focal point. Again, look at your design source and see if something 'wants to be added'. Otherwise use your imagination and the artistic licence.
Layer 10-12 layers of butter muslin, (loosely woven cotton fabric). Tack the layers roughly together. Set your machine for free style machine stitching threaded with a a white/neutral cotton sewing thread. Stitch your design. Go over the lines 3-4 times.
Look at your stitched piece and decide what layers you want to cut away using a small pointed scissor. You will be creating depth in your design, so give it a bit of thought envisioning the various combinations. Cut the fabric away, but not all the way through. Leave a couple of layers.
If you want to dye your stitched piece. Place it in a flat tray. Spray with water, to dampen the surface. Use lightly diluted Dyn-a-flow, silk paint or any other liquid dye and a brush working the dye into the surface. Let the colors merge for a soft look. When happy, let dry and add hand embroidery and other embellishment if you so wish.