Tantalizing, Translucent and Manipulated with Pauline Verrinder
Saturday, August 14, 2010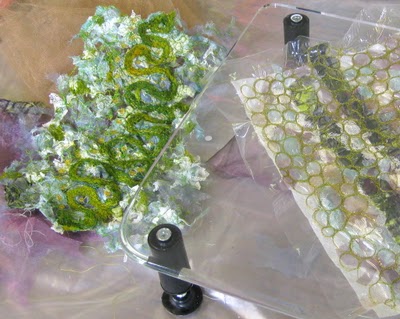 I just spend 5 fabulous days doing nothing but sewing and sewing and sewing. It was fantastic! In January I had signed up for a summer school with the yummy heading: 'Tantalizing, Translucent and Manipulated'. And was I in for a treat! The summer school took place at Cottenham Village College, North of Cambridge (GB) Our tutor was
Pauline Verrinder
a wonderful textile artist, international tutor and author. Did she keep us busy? OH YES!
Over the 5 days we looked at several ways of creating transparent and semi transparent backgrounds for stitch. Amongst others, we worked with cocoon strippings, different types of water soluble fabrics, laminate pouches, silk chiffon, sheers, cotton organdy and much more.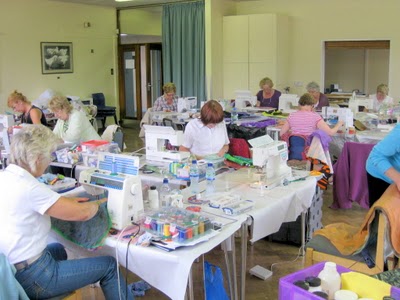 Some of the techniques I had touched base with before, but as always it was great to be reminded. I never ever mind revisiting seemingly familiar techniques. There is always so much to explore with in a technique. 'Been there done that' is not a phrase that for me applies to contemporary, free style machine embroidery. The potential for developing and pushing the boundaries even further, is always there. It is such a freedom to play, and that is probably one of the reasons, why I like this type of embroidery so much.
The amount of work that was produced during these 5 days was totally impressive. So inspirational to see the different and very individual results.