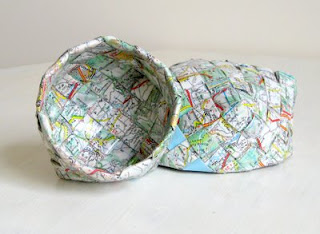 I must admit that I'm already hooked on blogging. Not bad in less than 24 hours! I'm now looking at blogs in a whole new way. I have always enjoyed visiting all the beautiful blogs out there. It is so much fun and the creative energy out there is amazing. But now I'm doing research for my own baby here.... :-)
Hmm... must remember to use that argument with my otherwise very supportive husband. Lately he has started talking about having a sign in sheet for the computer, designated time slots or maybe even having a kick of timer installed. Chock horror!! Do you think he is trying to send me a message? Mind you he is in the process of writing his 4Th book on Fantasy Football, his big passion and the computer had always been "his" until I opened "SewDanish" in May 2008. Boy the times has changed :-)
Anyhow, I had no idea that there are so many templates, gadgets, features.... you name it out there. What I would like to find is a feature to track the numbers of visitors, once this blog gets wildly popular. I'm off to do more research.... See you later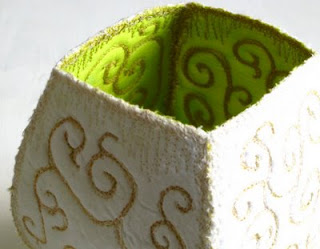 I, Birgitte Hendricks would like to welcome you to my blog. I'm a Danish Textile Artist, living in England with my American Husband. Since early childhood I have been making things. Through out my life, I have never stopped creating. Creating and making things makes me happy. It energizes me.
I love building up surfaces from scratch with focus on the texture. I often use very basic and recycled materials in my work. I find it very appealing giving discarded items a new lease of life. It challenges me. Probably due to my Danish background, I'm very attracted to light to medium tones and colours, often combined with a minimalistic, clean design.
Most of my items in my shop "SewDanish" are One Of A Kind or made in limited editions.