Quilt exhibition at The V&A, London
Wednesday, July 21, 2010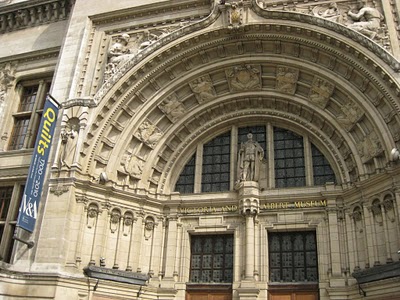 I'm so happy that I made it down to London to see The Quilt Exhibition at the Victoria and Albert Museum: Quilts of the British Isles 1700 - 2010.
Lots of my friends had recommended it as a fantastic day out, even though only two hours away I just hadn't found time to go down to London. Luckily my husband with short notice had to go to London for a business meeting and I jumped on the chance to toggle along. While my husband did his thing, I went to the V&A.; Since I didn't have a pre booked ticket, I decided to get to the museum before it opened at 10 am. While waiting in the sunshine a group of the 5-6 year old girls in their school uniforms and very cute straw hats appeared. They were just the sweetest sight! I later saw them inside the museum where they were having a great time.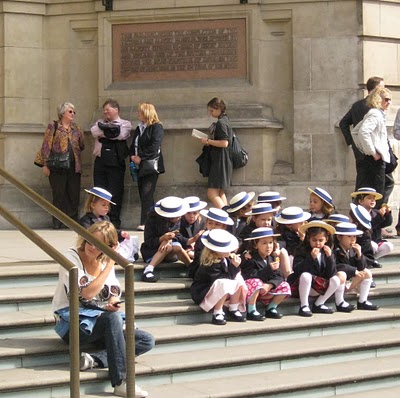 The quilt exhibition was amazing and made even more special, as I had the two rooms exhibition rooms to myself, for the first half an hour. The impact of the quilts and their story was a very powerful experience. The exhibition has finished now which is a shame. It really deserved to have been enjoyed by many more people.
If you are visiting London. The
Victoria and Albert Museum
is a fantastic place to spend hours. I love going there and quite often wish that I was living closer to it.